Hot Mess Mom » Dear Diary, Family, Ramblings, Uncategorized » Golden Child?
The Today Show featured a study this week saying that the majority of parents have a favorite child.   Jeffrey Kluger, the author of The Sibling Effect, says it is his belief that 95% of parents have a favored child, and the other 5% are lying.
THANK YOU MR. KLUGER!   My friends have given me hell for years because I openly admit that I have a favorite.  So does Seven.  (They are not the same child).
To be clear~ I LOVE all my children equally.  I wouldn't say that I love them the same because they are very different children and I love different things about each one, but the amount of love I feel towards each child is equal.  They own my heart.   However, there is one who I like more.   He is the child that I would want to hang out with even if he wasn't mine.  He's just cool.
Seven has a very special relationship with Number One.  They spent the first two years together exclusively.  At the time, I worked days and Seven worked nights, so he was really the mommy.  Eleven years later, those two still have an unbreakable bond.  On the flip side, Number One is so much like me that he and I butt heads all the time.  I love him with all of my heart and he loves me back.  But when given the choice, he will always choose his daddy and his daddy will always choose him.
Number THREE is everyone's favorite.  Truly..  Friends, extended family, strangers, teachers, check-out ladies at the grocery…  they all love Number Three.  And how can you not?  He has a cherubic face with the biggest, roundest brown eyes– — (picture that baby lemur in Madagascar).   He is also a pleaser.  So in addition to being absolutely precious, he is as sweet as can be with exceptional manners and an incredible sense of humor.
Which, brings us to Number Two,  or as I like to call him "The Golden Child".    He is my favorite.  There.  I said it.  Outloud for the whole world to hear/ read.  But here's the thing…  he wasn't always my favorite.  I swear I think he became my favorite out of guilt.
When Number Two was born, he was such an easy baby.  He slept in his own crib, he napped for hours, he didn't fuss, he didn't need to be held constantly like Number One had, and he was totally content in a swing or bouncy chair, so we just kind of left him alone.   I mean, we loved him, but he was so low-maintenance that he allowed the majority of our focus to remain on Number One.   He got RSV at 4 months old and he was so sick.  Poor little peanut was a hot mess.  That is when I fell for him, and he became the focus of my world.  For a whole 2 months.  Then I found out I was pregnant again.   F* me!
So, I'm working full-time, I have an almost 3 year old, a 6 month old and I'm knocked up and feeling SHITTY….     When Number Two began to crawl, I watched horizontally from the couch.  Then stepped over him to go vomit.   I remember very little of the next few years.  Truly.   I do remember, however, feeling so guilty.  Poor Number Two.  He was never going to have the attention that Number One had.  He was never going to have alone time with his parents.  He was literally just squeezed in between his brothers.   I was determined not to give him "middle child syndrome" so when we moved into a bigger house, he got the largest room.  He always got new clothes, new bikes, etc.. .No hand me downs for my middle baby!
And then we had Number Three.  I had a 3 1/2 year old, a 15 month old, and a newborn.   This is exactly when Seven started traveling. (for weeks at a time).   I remember sitting in the glider nursing Number Three, Number Two on my lap drinking a bottle, and Number One came running to me and fell into the coffee table.  There was nothing I could do.  I couldn't get up.  I was recovering from a C-section with 2 babies on my lap and my big boy was hurt and there was nothing I could do.  I started crying and I don't think I stopped for days.   (It should be noted that had Seven been home, I would have performed a vasectomy on him myself right then and there).
At this point, I really did not care for Number Two.  Honestly.  He wasn't talking, he couldn't do anything by himself and he was UP MY ASS all of the time.   Number One was in pre-school and could converse with you like an adult.  Number Three was on the teat.   Number Two pointed and grunted and whined.
We had a nanny.  She clearly favored the baby.  One day I came home and Number Two was fussing and she was ignoring him and playing with the baby.  That was when it all clicked for me.   Immediately my heart swelled to 5 times its capacity (just like the Grinch.  Really.. I could feel it! )  and I fell head over heels for Number Two.   I don't know why, I really don't.  I've always had a soft spot for the underdog and I guess Number Two fit that bill.   I fired the nanny.
In the 5-6 years since then, Number Two has admittedly been my favorite.  I can't help it.  We are so in love.  When he was little he would always say  "Mommy, I love you more than Daddy"   ("dude…he's right there… he can hear you!")  ..Academically, everything comes very easy to the other boys.  Number Two struggles in school but you have never seen a harder worker.  He makes me so proud every day.    Socially~ he is a savant.  I swear he is the funniest, kindest, wackiest kid you could know.  All the kids love Number Two.  He walks around that school high-fiving teachers, janitors, older kids and Kindergarteners..  He wears a fedora.
I like him as a person.   I like my other boys too ( I do really have exceptionally cool kids), but there is just something about Number Two.  And yes.. I think it was primarily motivated by guilt but now he's just got a special  peice of  my heart.  ( I should thank that white-trash nanny)
Seven and I both try to spend one-on-one time with all three of the boys.  We are a very close family and my boys are extremely close to each other.    Our family group has many different configurations.  However, if you asked them about THEIR favorites, their responses would be the same as ours.    Number One would choose Daddy.  Number Two would choose Mommy, and Number Three would say he loves us all the same AND Mimi AND Papa AND Nanan AND Grandpa AND Miss Muffy AND the lady at the grocery…
I would LOVE the hear your comments on this…..  do you have a favorite?  do you admit it?  do you think I'm terrible for putting it in writing?  (don't judge me! 🙂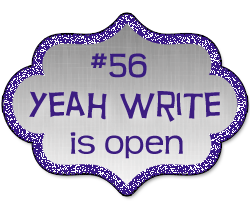 | | |
| --- | --- |
| | If you liked this post, please consider leaving a comment, share, or subscribe to RSS feed |
Filed under: Dear Diary, Family, Ramblings, Uncategorized
RELATED POSTS & INTERESTS
DISCOVER MORE FROM THIS CATEGORY